ABOUT
Your truly local car rental company
Travelling overseas takes a lot of planning, saving and hard work. Once you land at your destination, there's nothing better than a reliable set of wheels to go sightseeing. If you are travelling to Alice Springs in NT Australia to visit its several attractions such as Ayers Rock, West Macs or Olive Pink Botanic Garden, make sure you rent a car with Alice Car Rental - your truly local car rental company.
Alice Car Rental in Alice Springs is managed by a team with over 15 years experience in the trans-port industry. Our business is all about making overseas visitors at home and helping them explore our vast plains, fascinating attractions and great hospitality along the way.
Our years of experience in the transport industry helps us understand your needs better and provide the right solution to our clients. We have a great fleet of a variety of Cars to suit every require-ment of a tourist to Australia. With great rates and friendly service, you won't find a better deal than Alice Car Rental.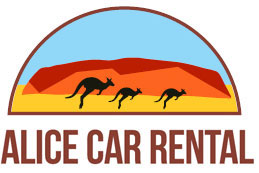 We have a great fleet of a variety of Cars to suit every requirement of a tourist to Australia.
Why Choose Alicecarrental
Flexible Rentals - You decide whether you'd like to rent a car for an hour, a week, a month, or on a daily basis.
Several Options - Pick from our wide range of classy hatchbacks, comfortable sedans and spacious SUVs.
Unending Opportunities - The cars you rent from Alicecarrental can be used for trips out of the city or for daily travels through town. Alicecarrental also provides cars for pick up and drop off services at airports, bus and train stations.
Private Hire
Book an affordable self-driven car and enjoy the freedom of driving without worry. No more taxi prices and waiting time, no more worries that your driver might not show up or get lost.
Business Hire
Arrive to your next business meeting in a luxury Cars and make heads turn. As a corporate customer, you may benefit from attractive discounts for every business rental.
Long Term Hire
We compare the best cars available to find you the most budget-friendly deal. From business cars to luxury sports cars, and SUVs, we make sure that you can rent whatever you need in no time!